Autumn: For some the end of the season, for others the opener.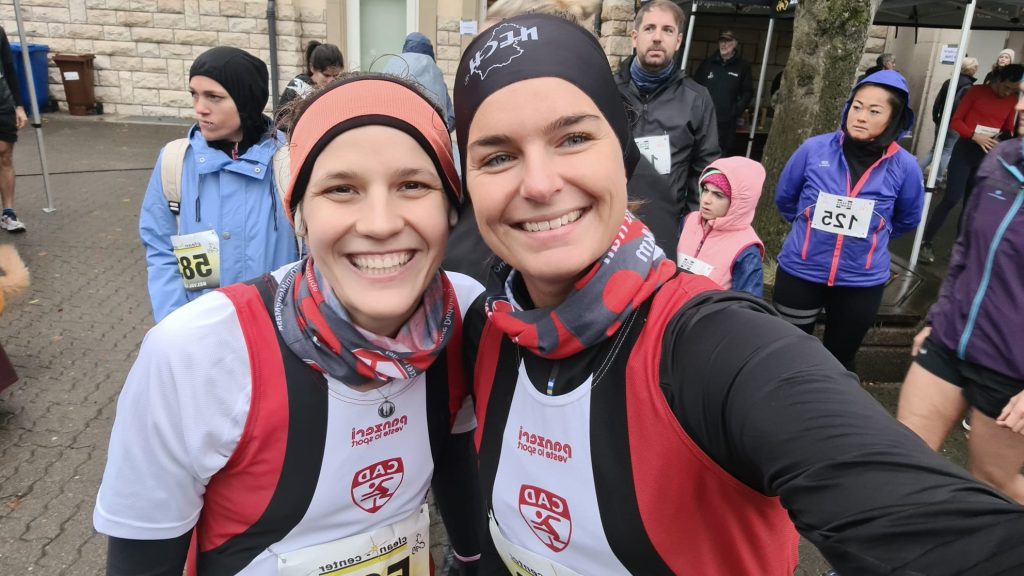 While some are still taking a break and others are already in build-up training, some are just finishing their season and others are already starting the cross/trail season.
On Sunday, 22.10, for instance, Jennifer Chaussy and Claire Hagen ran the Plooschterprojet trail. They reached the finish line after 12 km in 1:17:22 hours and 1:17:25 hours.
At the same time, the closing throwing meeting took place in Cessange. With Gilles Lorang, Tom Habscheid and Annette Kohl, three CAD athletes were in action in the throwing circle.
Diskus:
Tom – 37m01 an Annette – 16m61
Hammer throw:
Gilles – 41m90 an Annette – 23m41
Heavy hammer throw:
Annette – 9m92