A runner-up title for Pol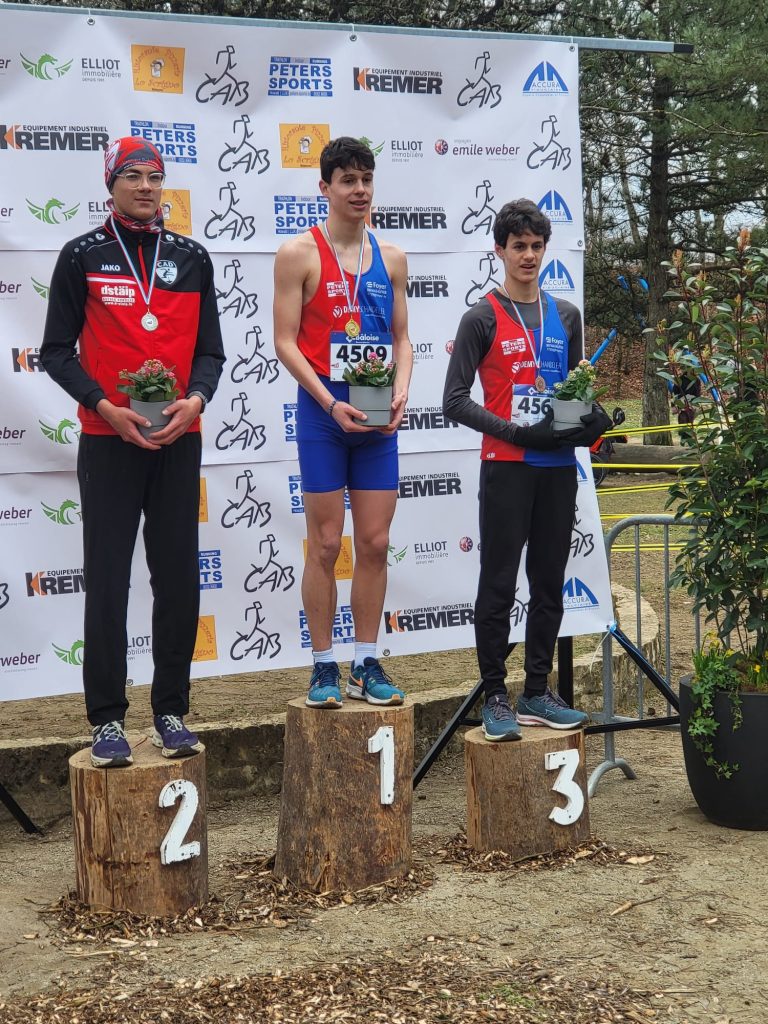 This Sunday, the cross country championships were on the agenda in Bieles at the Gaalgebierg. A number of CAD athletes in different age groups braved the mud for the last time this season. Two athletes stood out.
Among the boys, Pol Stoffel (Cadet), who finished his race in 14:20 minutes to crown himself the national runner-up. Among the girls, Liah Melanda (Scolaires), who crossed the finish line in fourth place in 8:03 minutes.
The CAD is not only proud of its top athletes, but also of its unified team performance. In the women's overall standings, we came fourth out of 12 teams with 376 points. The men came sixth out of 12 teams with 334 points.
Congratulations to all our cross-country runners.