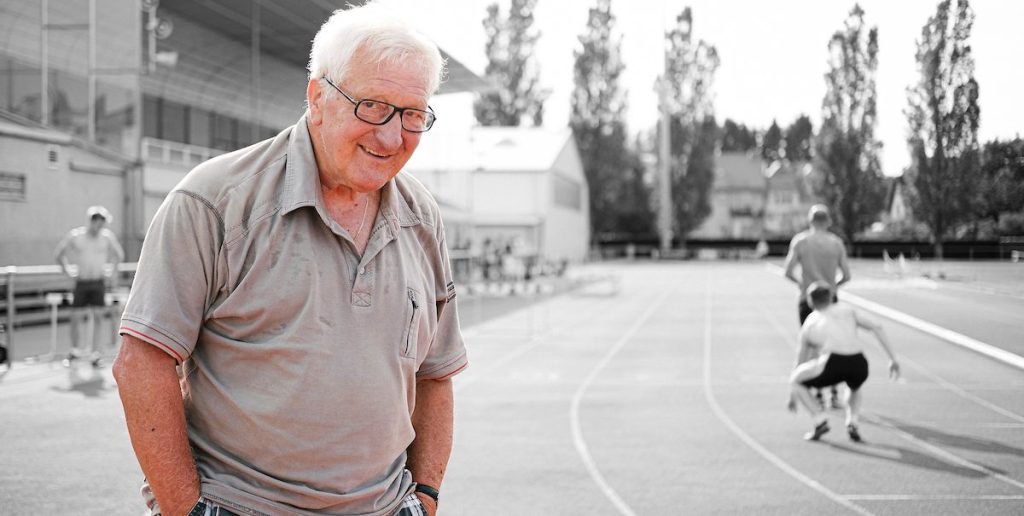 Saturday morning, 14.01.2023, the CAD lost one of its most loyal and committed members. Jean Lorang has lost his last fight, and he has left us forever. If one equates an association with a house, Jean certainly represented the entire building foundation, or at least a very large part of it. Since the 1960s he was continuously active in the club, as an athlete, then from 1969 as an official, and later filling other administrative positions in the committee or elsewhere. Since the beginning, "Jang" was always one of the driving forces of the club, and today almost all the current coaches, officials, supporters, athletes and all other members have never known the club without Jean. He exemplarily shaped the CAD for over 50 years, and nobody could imagine the huge athletics family without him!
Jean has been honoured several times for his tireless commitment as a volunteer: https://www.ondiraitlesud.lu/jean-lorang-et-le-ca-dudelange/ and https://www.wort.lu/de/sport/jean-lorang-der-freiwillige-des-jahres-im-bereich-sport-526fd0fbe4b0c9544cde9eed
To Danielle, Thierry, Gilles and all the family, the CAD expresses its most sincere condolences. We will never forget Jang, and we will miss him!
Jang, the CAD athletes are dedicating their indoor season to you:
We run FOR YOU.
We jump FOR YOU.
We throw FOR YOU.