The last Regio Meeting and Challenge Tageblatt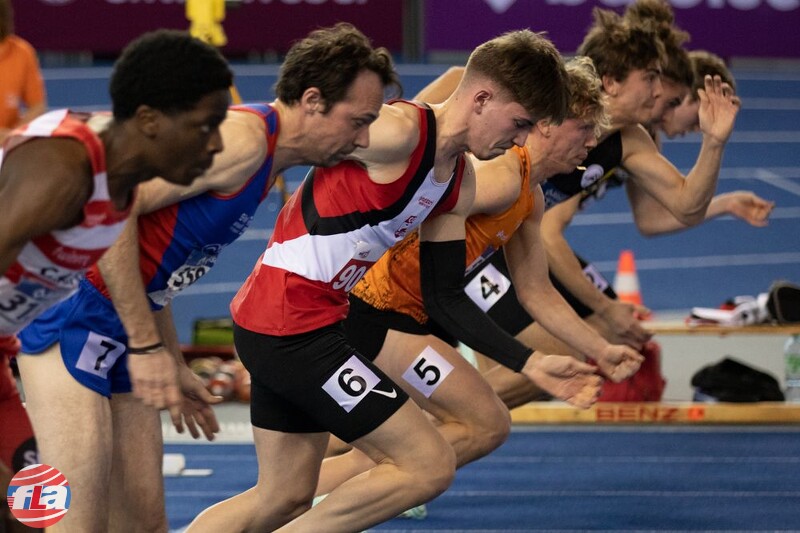 21.01.2023
One title is not enough. That's what Jon and Mia Bourscheid thought when they competed with their German club in the high jump at the Saarland Indoor Championships and each went home with the gold medal. Jon even with a PB of 1m91.
28.01.2023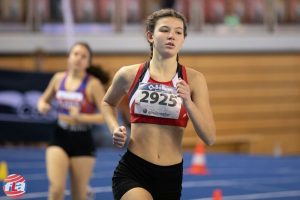 Our athletes also competed at the last Regio Meeting. Luca Costantini won the high jump with 1m80, confirming his performance from the Youth Championships. Thierry Kalmes was fifth in the U16 category with 1m45.
In the hurdles, Carla Bellucci and Luca Pagnaccio ran to the finals in their age categories. They finished 5t and 2t respectively in 9.66 seconds and 6.36 seconds. In the 200m Oliver Boussong was fifth in 22.82 seconds and Luca Costantini eighth in 24.03 seconds.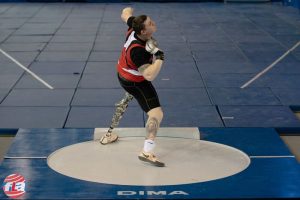 All good things go by three: Tom Habscheid (11.94) made his comeback in the shot put. The discipline was won by Olivier Caron (14m18). In the girls' event, Lena Koch (8m18), Carla Bellucci (8m02) and Eve Lambert (7m90) achieved three top-10 finishes. Bastien Klein Schlentz also placed in the top-10 in the 1500m run in 3:24.44 minutes.
Finally, the relays were on the programme. Our 200m mixed relay team finished 6th (Louis Bellini, Lejla Ceman, Lou Rech, Mex Krecké), our girls' relay team 5th (Carla Bellucci, Mia Bourscheid, Lena Do Carmo, Claire Klein Schlentz) and our boys' relay team 4th (Luca Costantini). , Olivier Boussong, Joel Paulus, Sven Jacobs).
29.01.2023
To round off the weekend, it was the turn of our little ones to compete in the Coque. Our team was not only strongly represented, but also showed strong performances. Leading the way was Laura Zeimet who won the shot put (7m83), came second in the high jump (1m30) and third in the hurdles (11.19 seconds). Liah Melanda (1m20) and Sara Goncalves Ribeiro (1m25) finished third in their age groups in the high jump. Sophie Folscheid just missed the podium with 1m20. The last to climb the podium this weekend was Gabriel De Menezes Carvalho, who finished third in the 1000m run in 3:19.98.