Measuring themselves against international competition …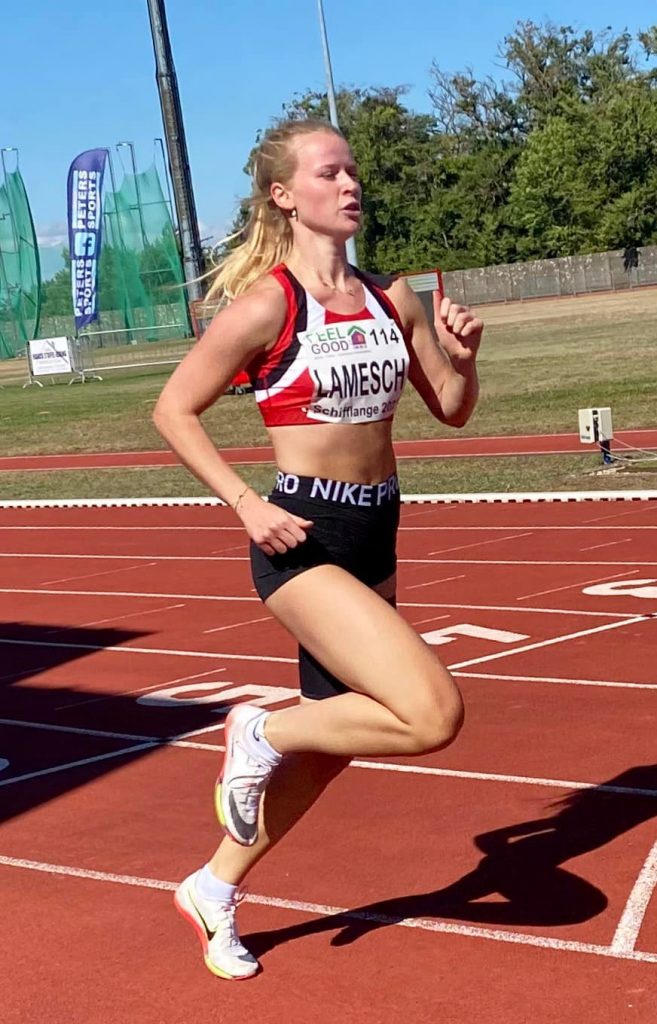 … that's what Lili Lamesch and Tom Habscheid did this weekend at the international meeting in Schifflingen.
Lili benefited from the strong competition and ran a new personal best in the 100m in 12.01 seconds.
Tom came third in the shot put with 12m01 behind Bob Bertemes and the Czech Tomas Stanek, who set a new meeting record with 21m94.