Recap second half of June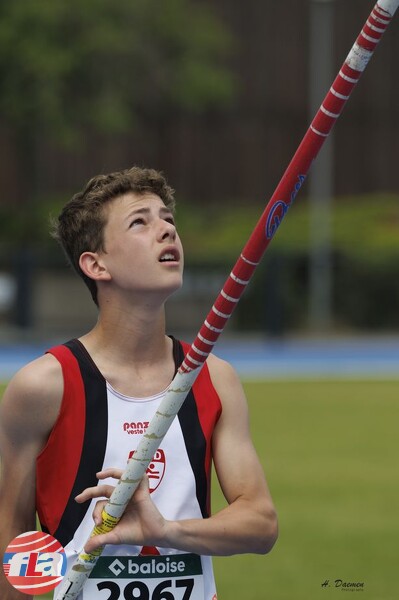 Our athletes are in the middle of their season and accordingly competing in various competitions. Here is a summary of the last weeks.
On 10 June, numerous CAD athletes travelled to our German neighbours for the Saarland Championships.
Lilly Gerhard: 1st place shot put (12.96 m) and 1st place javelin throw (45.35 m)
Tommy Bourscheid: 1st place high jump (1m65)
Luca Costantini: 100 m (11.52 seconds), 200 m (23.39 seconds) and long jump (5.49 m)
Claire Klein-Schlentz: 100 m (14.15 seconds) and 400 m (1:05.71)
Fanny Goy ran the 600 m in Baden,Switzerland,  in 1:39.50.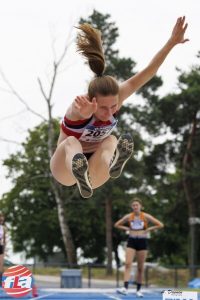 At the all-around championships on 18 June at the INS, 4 CAD athletes were in action. They performed well in 7, 8 or 10 disciplines and can be proud of their performance:
1st place Cadettes féminins: Carla Bellucci, 3,884 points
2nd place Minimes masculins: Mex Krecké, 3,903 points
2nd place Seniors men: Michael Auer, 4 140 points
7th place Minimes féminins: Ceman Lejla, 2 986 points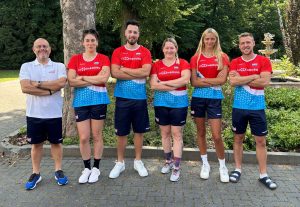 Five athletes carried the Luxembourgish colours at the European Team Championships in Poland from 20 to 22 June. Our vice-president Fabio Secci joined them as head of the delegation.
Isabeau Pleimling, hammer throw (48m28)
Oli Boussong, 100m relay (40.98 seconds and thus new NR)
Noémie Pleimling, javelin throw (46m60)
Max Wagner, javelin throw (45m18, PB)
Mia Bourscheid, high jump (1m61)
Finally, with the Challenge Tageblatt and the Youth Hurdles Championships in Esch today, our youngest athletes had their last rehearsal before the Youth Championships. Julien Schmit (4m09) and Gabriel Vegas-Bacci (4m03) performed well in the long jump of the scolaires masculins. Amalia Reuter and Marie Lahr jumped 1m35 in the high jump of the scolaires féminins. Liah Melanda won her series in the 75m race in 10.90 seconds and also proved herself in the 1000m race in 3:40.86 minutes. Adam Maamri was also fast in his 1000m race with 3:33.57 minutes.
© Harry Daemen, Henri Weyer