Regio Meeting 3: The last test before the Youth Championships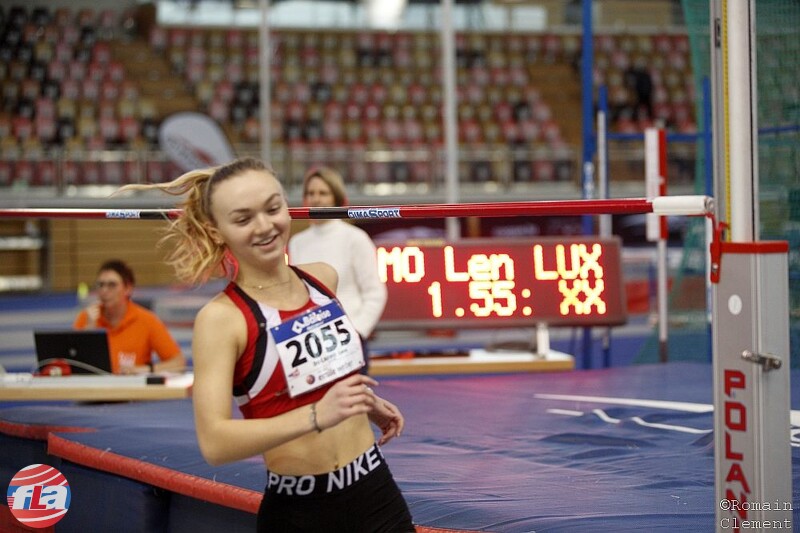 2023 began as 2022 ended: with meetings in the Coque.
On 7 January, the Regio Meeting 3 was on the agenda – the last test before the Youth Championships the following weekend.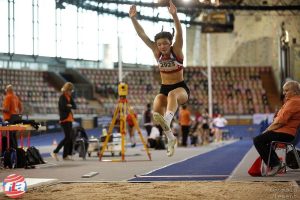 Jumps
Mia Bourscheid (1m63) and Lena Do Carmo (1m50) tested their form in the high jump. Lena Do Carmo (4m67) and Carla Bellucci (4m64) battled it out in the long jump. Thierry Kalmes jumped 4m82, Claire Klein Schlentz 3m97, Elodie Bissen 3m15 and Selma Wallenborn 3m12.
Running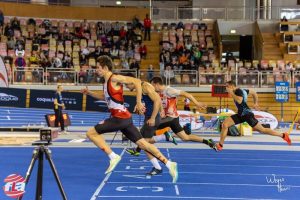 Carla Bellucci (8.57 sec), Matteo Bellucci (7.51 sec) and Hugo Terver (7.3 sec) sprinted the 60m quickly. Claire Klein Schlentz ran the 400m in 67.17 seconds and Matteo Belluci the same distance in a new personal best of 50.55 seconds.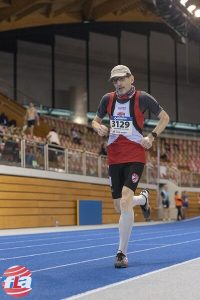 Jean-Claude Wallenborn ran the 400m in 73.12 seconds and the 1500m in 5:51.59 minutes. Over 600m, Mex Krecké (1:43.10 minutes) and Bastien Klein Schlentz (1:54.19 minutes) competed for the CAD. Luca Costantini completed the 200m in 24.09 seconds. Other starters in this discipline were Mex Krecké (27.51 sec.), Dan Hulten (29.67 sec.), Lejla Ceman (29.77 sec.), Selma Wallenborn (30.88 sec.), Lény Villain (31.04 sec.), Léonie Sybert (34.06 sec.) and Rita Miaranda Cepa (36.15 sec.).
Throw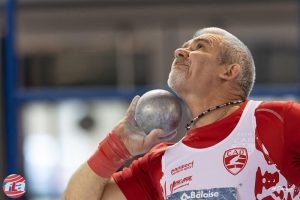 After Marc Meyer at the Regio Meeting 2, there was another comeback in the shot put with Fernand Heintz (10m86). Olivier Caron won the discipline with 14m31. Fränz Müller threw the shot 11m11, Lena Koch 8m42 and Lény Villain 6m04.