The pirates' mission was a success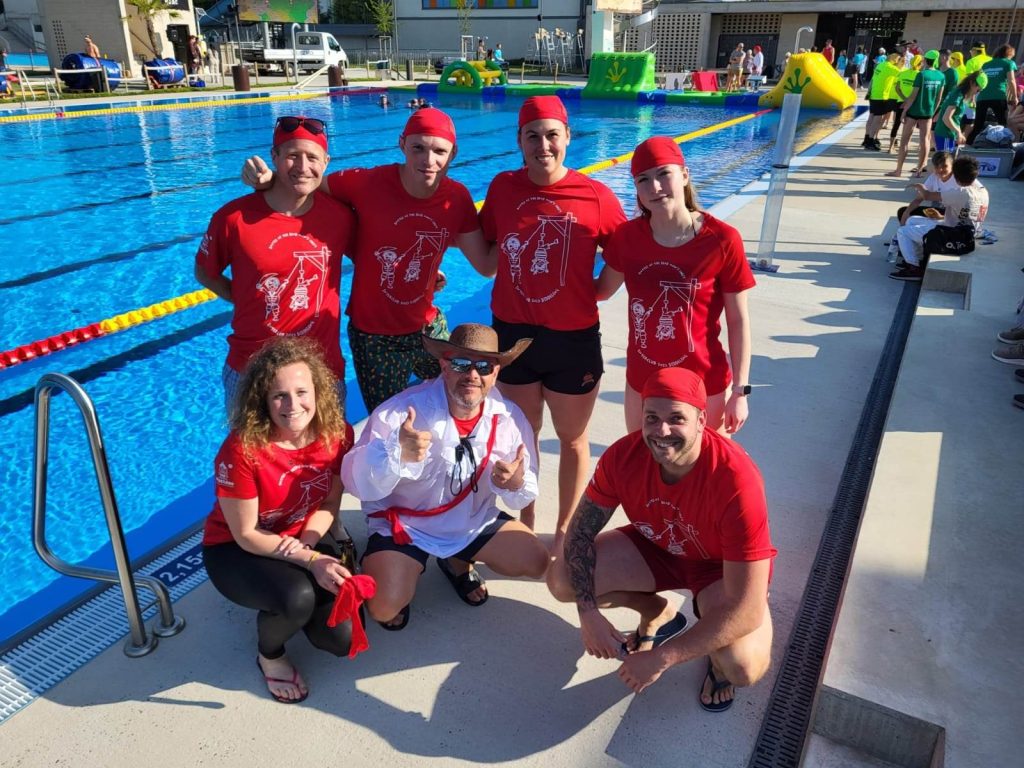 Wes, Yannick, Roy, Daphnée, Caroline, Nadine and their captain Fabio were on a mission last weekend to defend their title at the Interclub of clubs in Dudelange. They were supported by the CAD fan club, who were on site in force.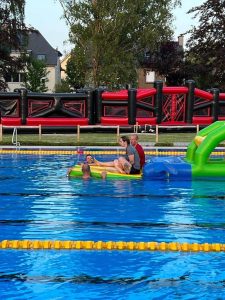 This year's competition was again a mixture of speed and skill games in and around the water. After 5 games, our team was at the top of the table and thus qualified for the final. As in the previous year, this took place against the Klenge Stemmveräin.
In a hard-fought game, in which the lead changed several times, both teams finally won ex-aequo.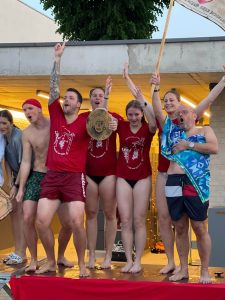 Many thanks to the municipality of Dudelange for the organisation and to the other clubs for the great competition. To the Stemmveräin we only say: See you next year 🙂