Tommy is European Champion!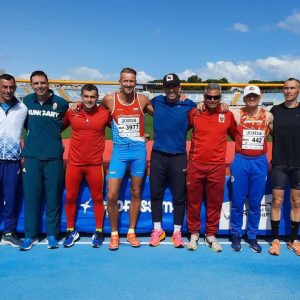 Great performance in Pescara: After his 4th place last year, Tommy literally jumped on the top of the podium this year at the Masters European Championships in Pescara. This means that the CAD now has a European champion in the club. What an achievement for him and what a role model for the athletes he coaches!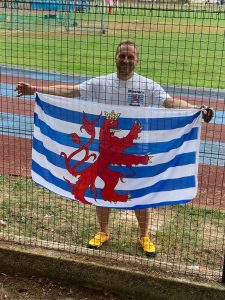 In addition, our two Masters throwers were also represented in Pescara:
Gilles Lorang: hammer throw (5th)
Annette Kohl: javelin throw (13th), discus throw (16th), hammer throw (19th).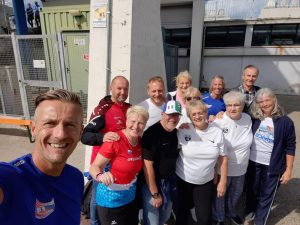 Congratulations to all of you for the great performances and a big shout out to the fan club who supported our athletes through the events.